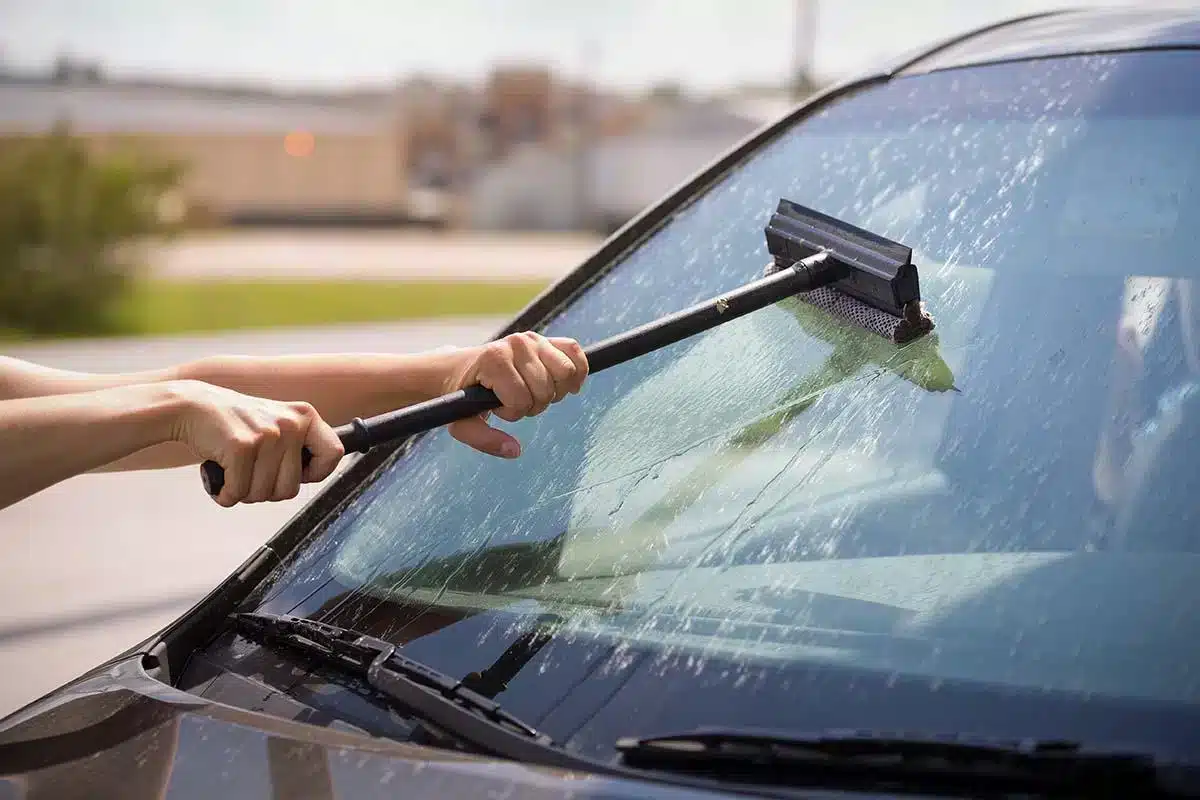 Driving during the summer often means that your car's windshield and headlights inevitably become covered in insects. In addition to looking unattractive, this can also affect your visibility and make driving less safe. In this blog post, we will go through the steps to effectively remove insects from your car's windshield and headlights, as well as provide some tips to minimize future insect accumulations.
To wash a car with a lot of insect residue, follow these steps:
1. Use insect removal spray on the headlights, front, and windshield to dissolve the insect remains. Follow the instructions on the packaging.
2. Clean the windshield with glass cleaner and a soft microfiber cloth or bug sponge, gently wiping away dirt and regularly rinsing the cloth/sponge.
3. Clean the headlights with a soft sponge/cloth and a mild cleaning solution, such as soapy water or headlight cleaner. Rinse with water and dry with a clean microfiber cloth.
4. Take preventative measures, using windshield wiper fluid with insect cleaner and washing the car regularly to avoid future accumulations of insect remains.
5. Apply paint sealant to the car's surfaces after cleaning. This helps prevent insects and dirt from sticking and makes future cleaning easier.
6. Clean and maintain the car's wiper blades. Replace them as needed to ensure they work effectively to remove insects and dirt from the windshield.
By following these steps to clean, maintain, and protect your car, you can minimize the risk of insect accumulations and ensure the best possible visibility and safe driving under all conditions.
Do something for your car today!
Call us and we'll schedule an appointment.
(We do not share your information with anyone.)